Best of Both Worlds
We took the best features of both the Ground and Raised coops to create the perfect all-rounder. 
The Lodge is low enough for young hens to access the coop via its ramp but high enough to provide a sheltered area under the coop for protection from the sun and rain.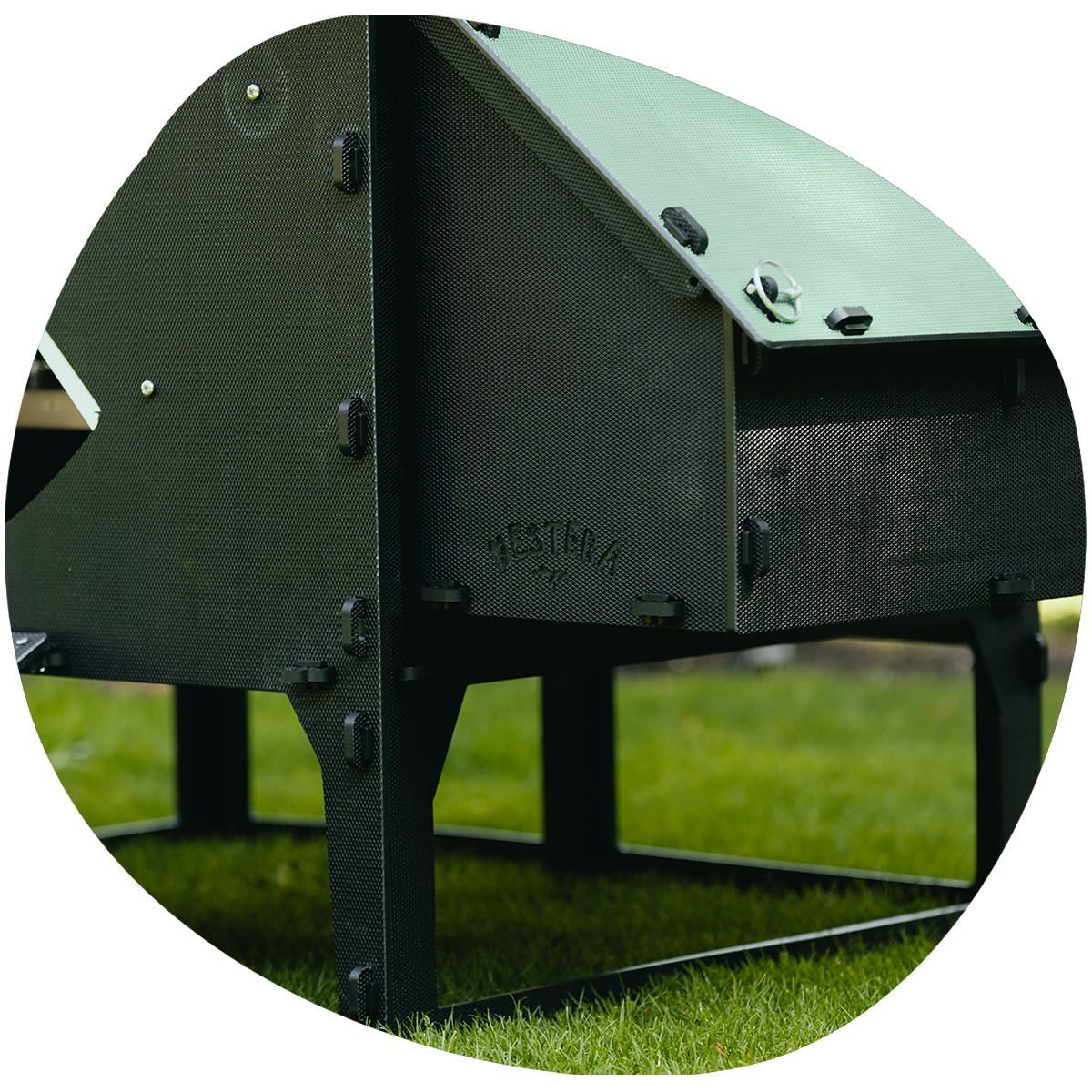 Elevated Position
Raised 22.5cm off the ground, the Lodge is easier to keep clean and provides your hens protection from ground frost, as well as keeping vermin away from the coop.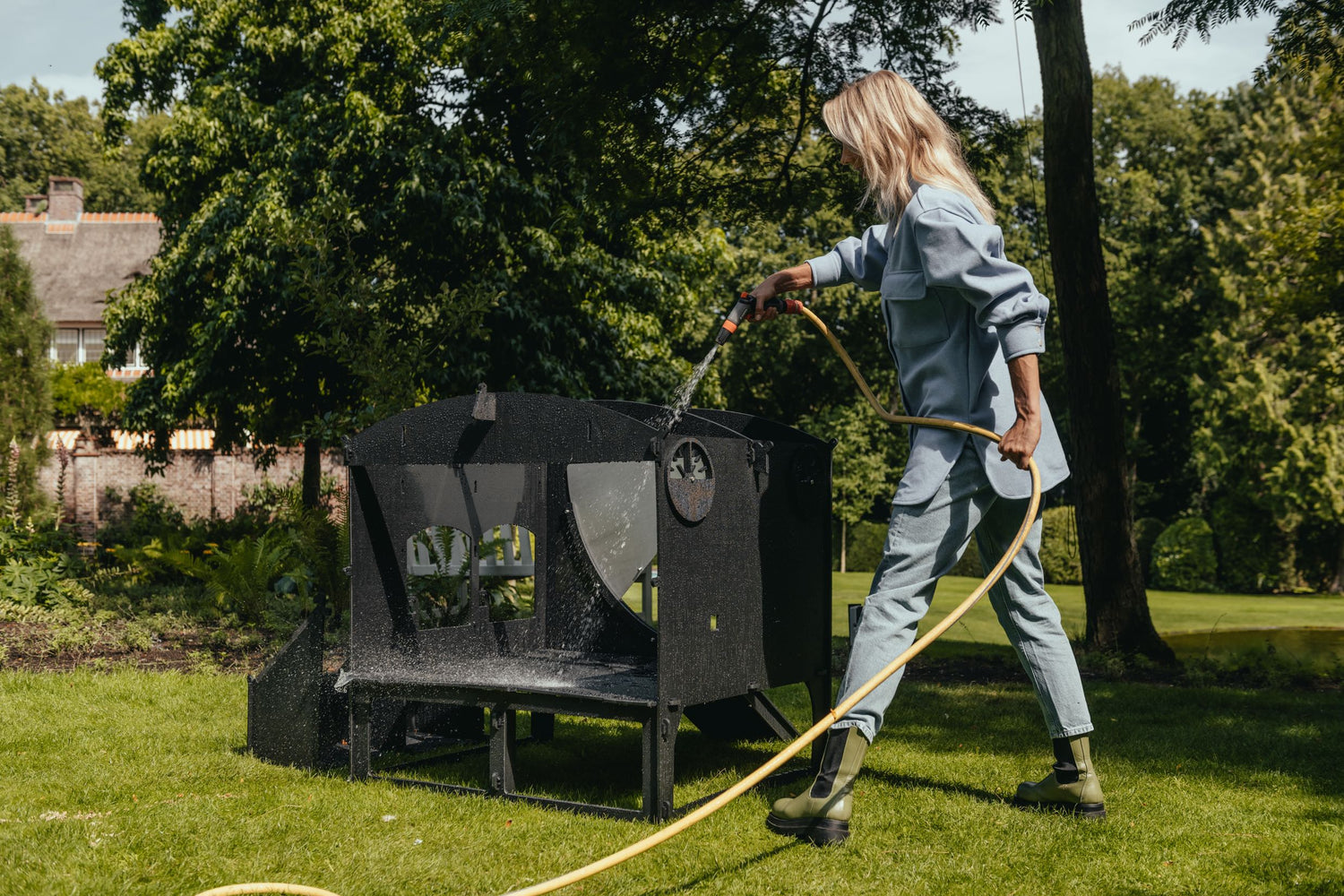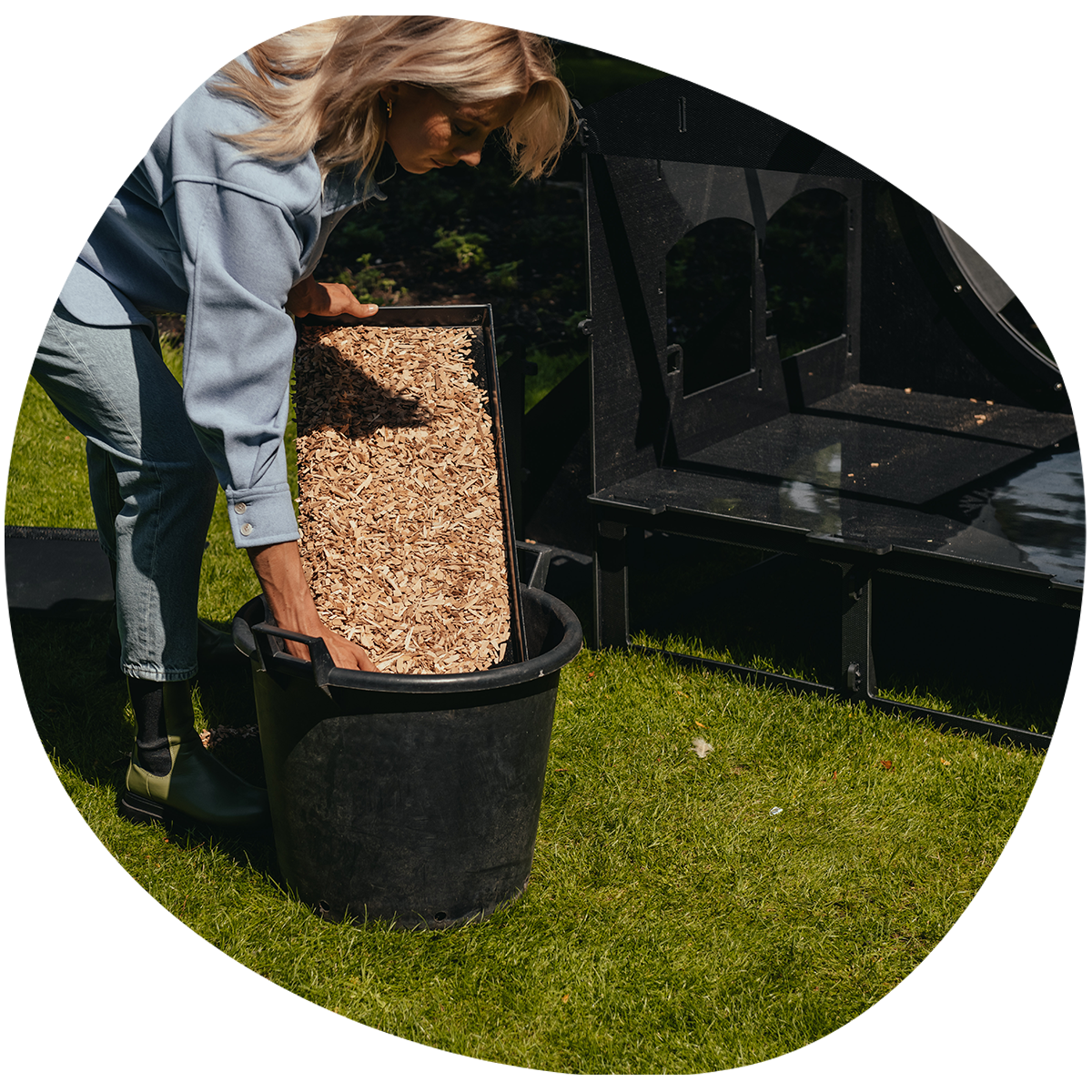 Easy Clean Coop
Dirt doesn't stick to the smooth interior surfaces, so regular cleaning only involves a quick hose-down - no harsh chemicals needed. 
Cleaning a Nestera coop is even quicker with Removable Droppings Trays, which are easily accessible via the coop's large rear door. Quick-release clips allow any section of the coop to be taken apart easily for a deep clean.
And the best part? They dry in seconds, so no more waiting for wooden panels to dry!


Goodbye Red Mite
Nestera coops' smooth interiors solve one of chicken keeping's most persistent problems by leaving nowhere for red mites to hide. Infestations quickly become a thing of the past!
Great coop for all use case
Easy to clean
Red mite resistant
Raised and secured
25-year warranty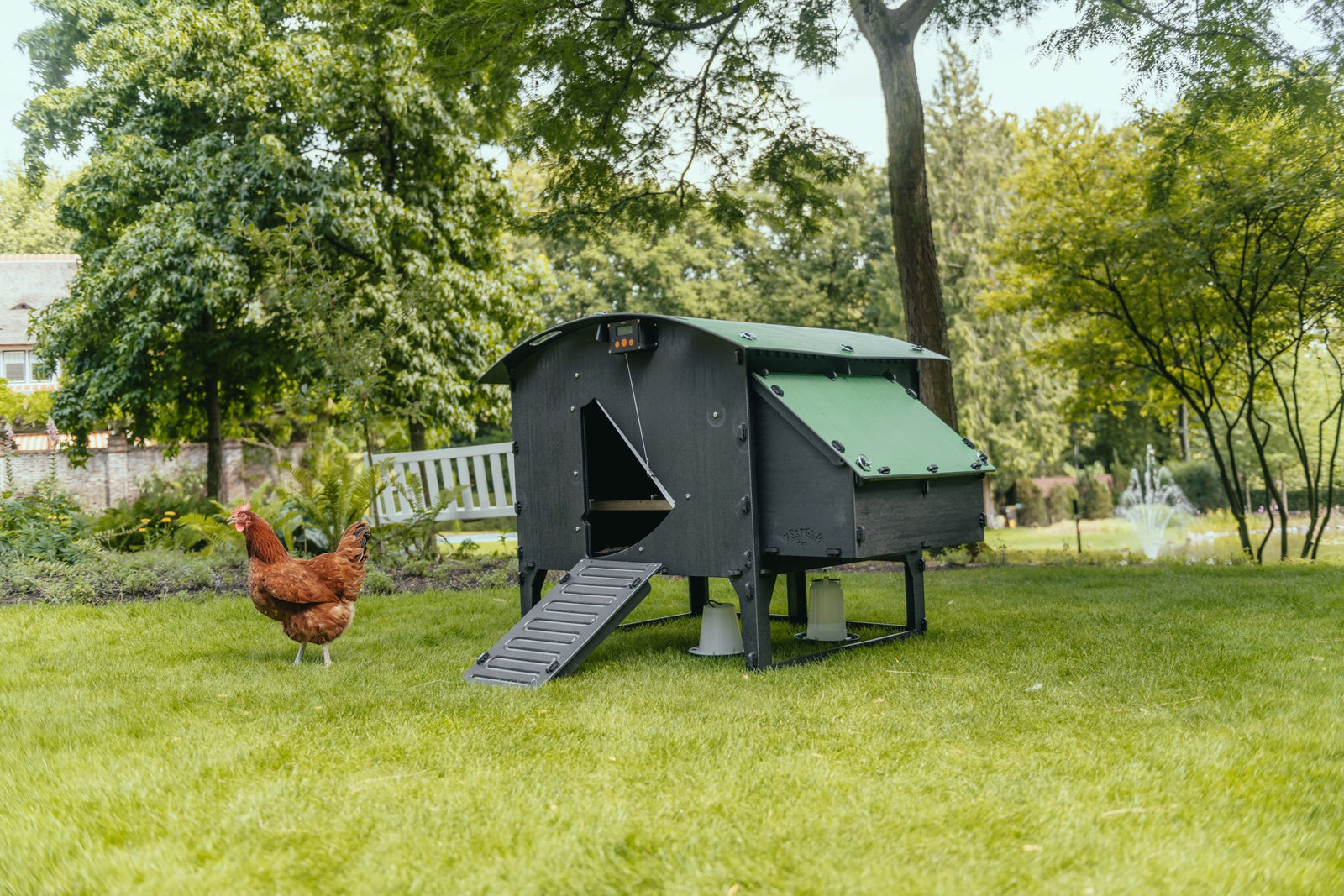 ACCESSORIES AVAILABLE
Small Coop
x2-3
External Dimensions
Height: 39.2"
Width: 39" (inc. nestbox)
Depth: 39.1" (inc. ramp)
Internal Dimensions
Width: 35" (inc. nestbox)
Depth: 22"
Medium Coop
x4-5
External Dimensions
Height:39.2"
Width: 39.2" (inc. nestbox)
Depth: 44.8" (inc. ramp)
Internal Dimensions
Width: 35" (inc. nestbox)
Depth: 31.5"
Large Coop
x6-8
External Dimensions
Height: 39.2"
Width: 54.5" (inc. nestbox)
Depth: 50.4" (inc. ramp)
Internal Dimensions
Width: 47.6" (inc. nestbox)
Depth: 31.5"
SHOP NOW
CUSTOMER REVIEWS
We have only had our Medium Lodge for a month but I am very happy.
After three years, our inexpensive wooden coop + run were falling to bits, so although this isn't cheap it seemed like the right purchase. Our three large-ish hens settled in easily, and with the droppings trays, it's really easy to clean and replace bedding.
Would definitely recommend.
I bought the Small Lodge for my 4 bantam hens. It was very easy to put together and came with clear instructions.
The coop looks good and now my hens have an easy to clean, warm and dry home. I am now considering purchasing the Large coop for my other hens.
My chickens love it. I purchased the Large Lodge for my 7 chickens, so they have lots of room to manoeuvre.
I love that I'm able to hose the whole coop down which in turn helps to reduce mites and other infestations.
My last wooden coop lasted less than 2yrs. With this one, I can't think i'll need a new coop for a long long time.
Bought the Medium Lodge for my 4 chickens. Assembled in an hour by myself. Instructions clear and simple.
Love the simplicity of cleaning and egg collecting. Less pricey than another well-known chicken coop brand and in my opinion a little more stylish.
The fact that it's made from recycled plastic is a bonus. Highly recommended.
Great new coop for the chooks. Purchased as we were having issues with red mite in their old wooden coop.
Easy to put together. My daughter and I put it together within an hour. So easy to clean and and keep clean. Happy hens and happy owners.